Keep your little ones busy with our favourite resources!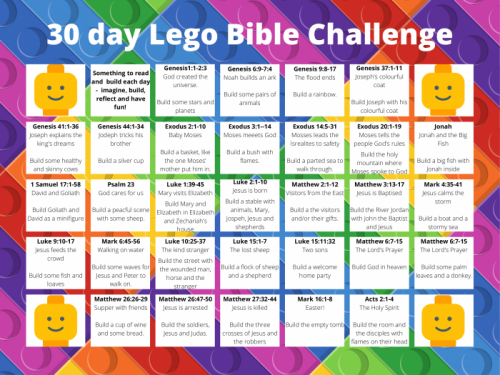 This fab Lego Bible Challenge is courtesy of community worker, Becky Hurst
Vale of Stour Children's Resources
Duggie Dug Dug- Fun Action Songs
Yoghurt Pot Resurrection Craft
Comforting Children during this uncertainity is difficult. Watch Chris and Xand from CBBC answer your questions.